Agreement between the two countries raises hope that 80.5% tariffs on Australian barley exports to China could be lifted within the next four months.

From tight soybean supplies in 2021-22 to the impact of the Suez Canal blockage, lead analyst Libin Zhou outlines the key market trends.
The imposition of tariffs will effectively eliminate imports of wine for most Australian producers, market observers say, with exports worth A$1.1bn in 2020.
The Lucky Bay shallow-water port, operational since mid-2020, could list in late 2023 following a capital raise to fund expansion and repay construction debt.
The UK and the EU are now trading under the terms of the Brexit trade deal agreed in late December. The lack of widespread friction to date is an encouraging early sign.
Sydney Business School's professor Hans Hendrischke dissects the rationale behind China's punitive trade measures against Australia and the likely scenarios that could play out.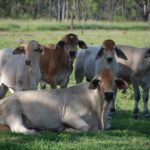 China has threatened major tariffs on barley while restricting imports of beef in what it calls an ordinary trade dispute but the Australian government suggests is 'economic coercion'.
Agribusiness managing director Anuj Maheshwari discusses the role the state-owned firm could play in improving the global food value chain and why Asia needs tech-hubs to feed itself.
Interest from institutional investors and private equity remains strong in Australian agriculture despite difficult conditions because of a belief in the asset class' 'long-term thesis'.
A slew of deals in Chile highlight the opportunity in the region to trade with Asia, just as that same trade is imperilled by the cancellation of the Asia Pacific Economic Cooperation forum.