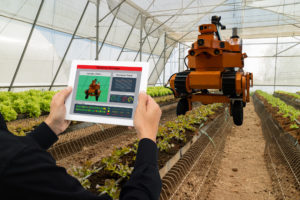 As we head into the final stretch of the year, now seems like an appropriate time to take stock of the news that has garnered the greatest interest on Agri Investor in 2022.
With that, here are the five most-read stories of the year so far.
Following years of steady growth, agtech investing exploded in 2021. According to AgFunder data, the venture capital segment recorded financings of $51.7 billion in 2021, up from $27.8 billion in 2020 – an 86 percent increase.
And according to data from PitchBook, which has a narrower focus than AgFunder, agtech took $10.5 billion across the 2021 year, up from $6.6 billion in 2020 – a 59 percent rise.
By all accounts, the sector had a breakout year and the market has been keen to understand the underlying strategies and tailwinds.
Asset manager Duxton Capital (Australia) launched its first unlisted diversified investment vehicle in August, with the open-end Diversified Agriculture Fund.
The fundraise has an initial target of A$100 million ($70 million; €68 million) but the firm told Agri Investor this was a minimum aim and that it would not be constrained in deploying capital until it reached more than A$250 million.
Duxton had around A$1.1 billion of assets under management as of May 31, 2022, of which A$931 million were agricultural investments.
News about novel food production systems such as precision fermentation and cell-cultured meat naturally create intrigue, but when the most populous nation on earth includes the latter in its five-year agricultural plan for the first time, interest levels are accordingly cranked up.
China's Ministry of Agriculture and Rural Affairs' February announcement was a surprising development given the limited regulatory attention the country had given the space to date, but in the broader context of Singapore's 2021 approval of cell-cultured meat and state-level engagement elsewhere, it is another string in the fledgling sector's bow.
Agri Investor broke news of California-headquartered Agriculture Capital's $500 million Fund III in June, which will target low- to mid-teens net IRR through a strategy focused on cash-yielding fresh citrus fruit assets.
AC's strategy envisions two-thirds of capital invested in California, with the remainder divided between investments in Australia's Murray-Darling Watershed and Southern Spain. The firm's Fund II closed on $548 million in 2017.
Fund manager McWin launched a €250 million vehicle focused on the agtech industry in June, following the firm's debut Food Ecosystem Fund launched in September 2021, which it expects to close on €300 million in Q3.
McWin Food Tech Fund will target the whole food value chain, partner Martín Dávalos told Agri Investor. He cited areas such as "ingredients and alternative proteins, optimization of the supply chain with technology, food traceability, recycling and upcycling and the circular economy."
The firm also closed a €525 million restaurant fund in August, with support from a wholly owned subsidiary of the Abu Dhabi Investment Authority as the primary limited partner.