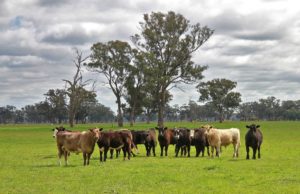 Bonitas Research resumed its attack on Rural Funds Management late last week, after an EY report commissioned by the ASX-listed firm's lawyers found that the US-based short-seller's accusations were "not substantiated".
EY had rejected Bonitas's allegations of inflated performance on the grounds that "the rent received and recognized in the financial statements [tallies with] the relevant accounting working papers." Bonitas argued that the EY report was "not a clean bill of health" and "did not refute our report's allegations".
The short-seller suggested that the EY report had "backfired" on Rural Funds Management, the responsible entity of Rural Funds Group, because of disclosures that the listed firm had made about restatements to its accounts.
Referring to Rural Funds Group by its ASX listing code of RFF, Bonitas said: "In RFF management's hasty approach to convince the market that our allegations were untrue, RFF made a mistake and revealed how RFF eluded PwC's audit oversight to include fabricated profits and net asset values in its reported financial statements."
Rural Funds Management hit back via a statement to the ASX, in which it called the latest attack "deliberately misleading" and "again designed for Bonitas and those behind it, to make financial gain, to the detriment of other RFF security holders."
The firm continues to deny all the allegations made against it by Bonitas.
David Bryant, managing director of RFM, last week told Agri Investor that the attacks had been "distressing" and "completely without foundation". He accused short-sellers like Bonitas of being able to play by different rules to ASX-listed firms.
Bryant increased his shareholding in RFM by more than 250,000 shares on Friday, at A$1.97 ($1.35; €1.23) per unit.
The firm's share price closed at A$2.00 on September 9, slightly up from A$1.98 on September 6. The shares stood at A$2.35 before the initial Bonitas attack on August 6, dipping to a low of A$1.36 the following day before immediately beginning to recover ground.
A showdown in court now looks likely, as RFM confirmed in its market update that legal proceedings against Bonitas "will be commenced imminently" in the Supreme Court of New South Wales.
The firm added that "no further detailed responses will be provided to any existing, or possible future, allegations made by Bonitas," and said that it would rely on the Supreme Court's findings as the "most authoritative" response to the Bonitas document.
A spokesman for RFM declined to comment beyond the market update.
Bonitas also confirmed it had received a document preservation request in its home state of Texas, and that this suggested RFM had begun legal proceedings in the jurisdiction.
In response, the short-seller said: "Others have attempted to sue us before. To be clear, we have never retracted an opinion. We have never removed or modified a report published on our website."
Bonitas was established by Matt Wiechert, a co-founder of Glaucus, the firm that launched a short-selling attack on Blue Sky Alternative Investments in 2018 which ultimately forced the latter into receivership.