The final figure is yet to be rubberstamped but a 5% allocation would represent £1.2bn and the pension needs to deploy at least 2% of AUM into natural capital 'to make it worthwhile.'
After two years, PRI signatories will again report on their responsible investment practices and receive scores of up to five stars. The new questionnaire is 'more aligned' to the TCFD and other bodies, but still focuses on practices and policies over outputs.
A carbon credit with inherently questionable value is no good for the climate or the sector but it is also no good to throw the baby out with the bathwater.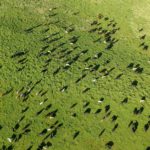 Breakthrough Energy Ventures, a VC fund founded by Bill Gates, contributed to a $12m second-phase seed round alongside Harvest Road and other investors.
The firm's C$30m pilot vehicle invested exclusively in projects that could generate carbon credits and has been able to deliver IRRs in the high teens.
The Chubb Review into the framework surrounding ACCUs has produced 16 recommendations that will help to increase certainty in Australia's carbon market.
A government-commissioned review into Australia's carbon crediting framework has backed the scheme as 'well-designed' but calls for improvements to transparency and governance.
The vehicle has secured €35m in cornerstone investments and will build out a 12,000ha portfolio of greenfield and brownfield assets.
The myriad challenges facing the world presents private markets with a lot of unanswered questions – the hunt to find their solutions promises to be a fascinating journey.
Agricultural investments should be end-to-end and long term, taking into account asset purchase, management, value optimization and divestment, say Erik Kankainen, Ian Jolly and Mike Claridge of The Rohatyn Group