MIRA's head of agriculture talks to Agri Investor about sustainable farming in the wake of covid-19, and provides an update on fund deployment and plans for a fourth fund.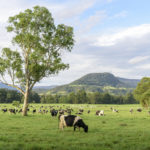 The federal government plans tighter restrictions on foreign investment in a range of sectors from 2021 – but agriculture will revert to its pre-covid regime.
A combination of factors led JBS to close a processing facility in Queensland this week in a sign of the challenges that Australia's beef exporters are set to face in the coming months.
Rural lender Rabobank finds that farm profitability is the prime driver of Australian land prices with profits set to remain strong despite the prospect of a global recession.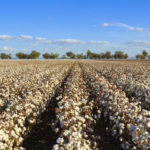 The A$53bn industry fund says it may have to invest over shorter time horizons if the early withdrawal scheme is extended, despite a desire to extend its ag portfolio.
GPs have told us they have noticed an uptick of interest from new investors, with the smaller end of the market already seeing discounted opportunities.
Changes to financial hardship provisions have seen members affected by covid-19 withdraw significant sums, with the largest funds and those with membership cohorts in struggling industries the hardest-hit.
New private equity firm Bootstrap Ventures has reported seeing more opportunities among groups challenged by coronavirus but has had to delay the launch of its debut water fund.
One of the medium to long-term impacts of the coronavirus could be to encourage more states to bring their food supply chains closer to home.
Future Fund recorded a -3.2% return for the quarter to end of March 2020 and has not yet revalued its unlisted assets.