Bonnefield president and CEO Tom Eisenhauer explains why investors need to commit to ag now, his firm's reasons for steering clear of an own-and-operate strategy and the impact of covid-19.
The pandemic is an opportunity to return to a 'better normal', according to Yoshitaka Todoroki, who oversees PE and infra at the $1.5trn Japanese pension giant.
Founder Josh Lessing says the mixture of ag and robotics focused investors contributing to Root AI's $7.2m seed round feel the same sense of urgency from different perspectives.
Favorable climatic conditions have set up a bumper grains crop in Australia. But ANZ warns the sector should prepare for 'the confluence of major global factors', including covid-19.
Big Idea Ventures' portfolio companies have also fared well on the fundraising trail, as the firm plots a successor $250m vehicle to its debut $50m fund.
As the pandemic heightens food security anxieties – and just-in-time supply chains suffer – we catch up with Fiera Comox's Matthew Corbett and Boston Consulting Group's Benjamin Subei to discuss how the outbreak will impact the asset class's growth trajectory.
Income returns strengthened significantly despite the fall in capital returns, due to strong export demand for Australian products.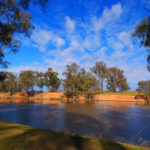 The manager has lowered the fundraising target for its Australian Farmlands Fund due to restrictions on movement, but says investor appetite for assets remains strong, especially overseas.
Senator Jane Hume, assistant minister for superannuation, argues that the early super withdrawal scheme has gone 'exceptionally well' to date with only 0.5% of the whole system's assets withdrawn.
Meat-processing facilities have been identified as hot spots for coronavirus outbreaks since the early stages of the pandemic. The negative impact of this association will have long-term effects.