February commitments to UBS and Homestead Capital added to the $155bn pension's sizable portfolio of ag and farmland-focused investments.
New Forests has become one of the world's largest timberland asset managers in less than 20 years under founder David Brand, who discusses the development of forestry, agri and the firm's future alongside new CEO Mark Rogers.
The carbon project developer's Paniri Agricultural Co 'will be seeking further investment to grow its AUM', a spokeswoman for the company told Agri Investor.
Consultant advised the $17bn pension to make no new row crop or timber investments for the foreseeable future, suggesting a focus on opportunities created by 'potential distress'.
Anton Pil says timberland's unique natural growth and strength as an inflation hedge drove the acquisition of Campbell Global, and the bank is now well positioned to play a role in carbon offset markets as they develop.
If approved at the pension's investment meeting in March, the $1.5bn vehicle will have taken at least $765m in commitments.
Investment officer Pushpam Jain says the pension's exposure to commodities alerted it to opportunities in farmland markets it had tracked since 2018, which ultimately led to more than $500m in TIAA secondaries deals.
The pension had also acquired secondaries stakes in two separate farmland funds now managed by Nuveen at the end of 2021, which were worth a combined $456m.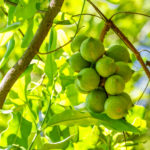 PSP Investments has purchased assets owned by Macadamias Australia through its Australian nut platform Stahmann Webster, taking control of more than 1,000 ha of planted orchards.
The firm has named Jeff Briggs for the role, as Mark Rogers readies to step into the CEO role in April 2023 to replace outgoing David Brand.