An individual with credibility across academic, environmental and financial stakeholders would be an asset for increasingly complex timberland markets.
Chief executive Kevin Schwartz says commitments from the firm's largest existing LPs grew by as much as 50% and played a key role in pushing Food Chain Fund VI beyond its $1.5bn target.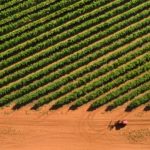 Evidence from ANREV and Growth Farms suggests that growth in Australian farmland values may flatten or at least moderate over the next few years.
APG's Ben Avery said the asset was a 'very high-quality plantation forestry resource' with significant potential to increase carbon sequestration.

Investors voted to wind up the fund due to the rise in farmland values since its launch, which have compressed rental yields and offer a chance to secure strong exit prices now.
The annualized return for Australian farmland to the end of June 2023 stood at 2.01%, comfortably the lowest figure since the Australian Farmland Index was launched in 2015.
Agri Investor visits Kilter Rural's seed asset in NSW to see how it will to transform a series of farms into carbon-positive and biodiverse natural capital assets.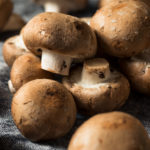 Paine Schwartz Partners has reduced its takeover bid for ASX-listed Costa Group to A$3.20 per share, down from a previous bid of A$3.50, after Costa lowered its forecast earnings for H2 2023.
Kilter Rural has used its initial capital raise to purchase several assets in the southern Riverina region of New South Wales, with a pipeline of further assets nearby.
The fund received a $30m commitment from CPP Investments in August and will create high-integrity carbon credits by permanently and legally preserving all of its reforested trees in the Amazon.