Competitive markets and new fund investments dictate that the pension expects it will take up to 24 months for its capital to be deployed through Ceres' Midwest-focused open-ended farmland vehicle.
A confluence of events could lead to increased food scarcity in 2023, with knock-on effects for prices and an increase in the attractiveness of controlled environment production in hot countries.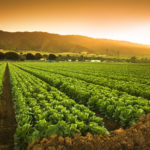 2023 looks set to be another year of disruption in global markets and agriculture is not immune, presenting opportunities for savvy investors.
In a year of economic shocks and volatility across asset classes, the UK's forestry sector demonstrated low or inverse correlations to equities and bonds.
FIRB reported that 43 investments were made into agriculture, forestry and fishing worth a combined A$1.6bn in Q1 2022.
The pension is considering divestment from timber and ag as it looks to strengthen inflation hedging and performance through non-core real estate and infrastructure investments.
Ambitious plans to revamp forestry's role in global climate change mitigation face significant environmental, social and governance challenges in Brazil.
Eric Cooperstrom says Manulife's Forest Climate Fund will support both internally developed projects and collaborations with established carbon development companies familiar with regional methodologies and regulation.
Recent strength in farmland markets has been driven in part by rising interest rates that are themselves likely to be a key factor shaping buying strategies in the years ahead.
Demands for transparency surrounding foreign investment in US ag have been strengthened by the pandemic and growing recognition of rivalry with China.