Home
Regenerative Agriculture
CEFC has made its first investment in carbon sequestration with a A$1.7m commitment to the Soil Carbon Company.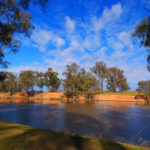 The manager has lowered the fundraising target for its Australian Farmlands Fund due to restrictions on movement, but says investor appetite for assets remains strong, especially overseas.
The A$52 billion industry superfund has set a target to achieve net zero emissions in its portfolio by 2050, as part of a broader Climate Change Transition Plan.
MIRA's head of agriculture talks to Agri Investor about sustainable farming in the wake of covid-19, and provides an update on fund deployment and plans for a fourth fund.
Plans to reduce use of harmful pesticide and fertilizer products, converting 25% of farmland to organic and incentivizing carbon sequestration is what the industry needs.
Tasmanian Agriculture Company has become the first farm in the state to register a soil carbon project under Australia's Emissions Reduction Fund – its owners believe it will help make the business attractive to private equity investors.
Unlike various other ag segments, fishing and aquaculture will continue to suffer as long as populations are in lockdown and restaurants remain closed.
The launch of a new impact investment fund in Western Australia signals that impact investing in ag is continuing to find its feet and grow more popular among LPs.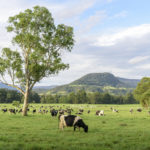 WA Impact Fund, which represents WA Super's first foray into both agriculture and impact investing, will have regenerative agriculture as one of its four investment strategies.
The Japanese investment giant has acquired stake in Minh Phu Seafood after first investing in an affiliated company in 2013.