Home
Regenerative Agriculture
A carbon credit with inherently questionable value is no good for the climate or the sector but it is also no good to throw the baby out with the bathwater.
The firm's natural capital vehicle has invested in a 400ha regenerative almond project in Spain, while its carbon strategy has backed the two million ha Restore Africa initiative.

The Chubb Review is examining the integrity of Australian Carbon Credit Units after criticism from researchers at two universities earlier in 2022.
With natural assets still waiting to be correctly valued, 'a huge arbitrage opportunity will exist for the investors that are willing to lean in,' StepStone says.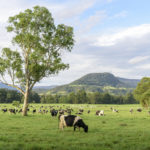 The Clean Energy Finance Corporation has committed A$30m to Wyuna's first fund, alongside property firm the Goodman Group.
QIC, New Forests and Macquarie Asset Management are taking different approaches to the nascent asset class, but there are common themes.
GreenCollar CEO James Schultz speaks of the need to safeguard integrity: 'One carbon credit worth $100 is a hell of a lot better than 10 credits worth nothing.'
Toronto's Area One Farms founder and CEO Joelle Faulkner talks through the fundamentals of regenerative ag and Canada's transition challenges, such as a lack of suitable crop insurance.
Despite all the buzz around the benefits of regenerative farming practices, there have been few private market vehicles dedicated to supporting the transition. That could be about to change.
The trio have teamed up to accelerate and scale regenerative farming practices with a €1bn impact fund that will invest in the enabling process.