Home
Regenerative Agriculture
The firm will invest growth capital in companies supporting emissions avoidance in agriculture and emissions sequestration via natural assets.
The Australian vehicle has been preceded by a separate account worth 'more than A$100m' that is implementing a similar strategy and is about to close on two NSW properties.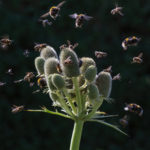 Limited awareness of what is meant by natural capital and a fluid carbon credits regulatory landscape are among the difficulties in steering money towards the fledgling strategy, says Olly Hughes of Gresham House.
The research body has found that farms with 'high natural capital' are more profitable in financial terms than those with more intensive farming operations.
US undersecretary says $3bn Climate Smart Commodities program can think beyond cap and trade and work creatively to scale agtech alongside farm and land managers.
Despite the segment's leading contribution, it experienced a near 10% decline on H1 2022 figures while NBS removals credits account for less than one third of its total.
Move comes ahead of potential intervention by regulatory agencies.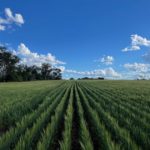 'There isn't resistance out of principle' from Australian superfunds to investing in agriculture, but barriers remain, says CEFC's Heechung Sung.
CDPQ's Nicolas Leyssieux and CEFC's Heechung Sung set out how the unusual deal to establish a farmland investment platform while taking an equity stake in Gunn Agri Partners came about.
The close represents the first stage of a planned initial fundraise of A$65m, which will be used to acquire a mixed farming aggregation and water entitlements in NSW's Southern Riverina.