Home
Regenerative Agriculture
The firm is also gearing up to launch a venture capital vehicle that will make complimentary agtech investments.
goFARM and Nuveen Natural Capital told the Global Food Forum in Melbourne that sustainable agricultural practices were attractive to investors.
The Kilter Agriculture Fund will invest in farmland water and is targeting A$65m in a first fundraise that will close later this month.
As some individual farmers hold back on committing to decades long land use agreements, private capital portfolios can play a role in looking long-term to help the sector decarbonize.
A carbon credit with inherently questionable value is no good for the climate or the sector but it is also no good to throw the baby out with the bathwater.
The firm's natural capital vehicle has invested in a 400ha regenerative almond project in Spain, while its carbon strategy has backed the two million ha Restore Africa initiative.

The Chubb Review is examining the integrity of Australian Carbon Credit Units after criticism from researchers at two universities earlier in 2022.
With natural assets still waiting to be correctly valued, 'a huge arbitrage opportunity will exist for the investors that are willing to lean in,' StepStone says.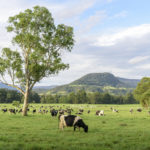 The Clean Energy Finance Corporation has committed A$30m to Wyuna's first fund, alongside property firm the Goodman Group.
QIC, New Forests and Macquarie Asset Management are taking different approaches to the nascent asset class, but there are common themes.