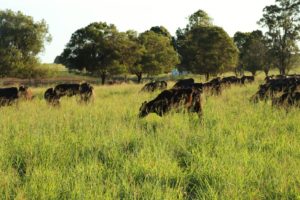 Opportunities in plant-based protein, foods for health and wellbeing, and other premium products in Australia could be worth A$25 billion ($17.0 billion; €15.4 billion) by 2030, claims the country's national science agency.
In a report published this week, entitled Growth opportunities for Australian food and agribusiness, the Commonwealth Scientific and Industrial Research Organisation said trends in consumer preferences in the domestic market and key export markets would help drive growth.
Foods consumed as substitutes for meat, including plant-based proteins or insect-based alternatives, could be worth A$4.1 billion by 2030 in Australia alone, with the size of the export market estimated at A$2.5 billion.
Among the other significant growth markets highlighted by CSIRO were: fortified food products containing added health ingredients and nutrients, for which there was the potential for a combined domestic and export market worth A$9.7 billion by 2030; free-from (such as dairy-free, gluten-free and lactose-free) and organic products, for which the combined potential market would be worth A$4.2 billion; and prepared, frozen or other packaged meals, which have a combined potential market size of A$5.3 billion.
The report builds on a roadmap the agency published in 2017, which set out high-growth opportunities for Australian agriculture.
CSIRO highlighted the opportunities in health and wellness products, as well as meat substitutes, as areas of growth that were being shaped by changing trends in consumer preferences.
"CSIRO analysis estimates that the opportunity for health and wellness foods, sustainable solutions and premium segments, as identified in the roadmap, [is] to grow at around 3.6 percent per annum to a value of A$25 billion by 2030," the agency said in the report. "These markets are likely to be important sources of growth for Australian food and agribusiness over the next decade if industry can capture the opportunities.
"Strong demand for alternative proteins, for instance, is expected to continue with rising consumer preference for sustainable and ethical foods, and strong population and income growth in key export markets with large vegetarian populations, such as India."
The potential annual growth of 3.6 percent per year in health and wellness foods is higher than the projected growth of 2.4 percent per year for the entire food and agribusiness industry, according to CSIRO data.
The report also highlighted opportunities in personalized nutrition, vitamins and supplements, luxury products and agri-tourism.
Many of the growth areas, such as alternative protein sources, could contribute to lowering Australia's carbon emissions as well, the report found. CSIRO said the consumption of alternative proteins could lead to an "additional A$5.4 billion in carbon emission and water savings annually by 2030" and to reduced land use, though it did not quantify the latter.
Katherine Wynn, senior economic advisor at CSIRO Futures, the agency's strategic advisory arm, said the Australian agriculture industry had a chance to de-commoditize and re-focus on higher value and more specialized products.
"Achieving this growth will depend on continued innovation and investment by all players in the food industry," she said. "As consumer demand for healthy foods and foods with added health benefits increases, foods such as enriched yoghurt and fortified breakfast cereals are likely to claim a larger chunk of the A$25 billion pie."