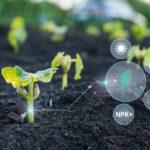 Anterra Capital, Astanor Ventures, Earth First Food Ventures and Milltrust International all tell Agri Investor the time is right to take advantage of the tech slump.
During a time of unprecedented global crisis and widespread turmoil across asset classes, ag industry stakeholders continue to feel upbeat about their investments.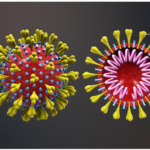 Heavily invested legacy vintages might suffer more than funds in market, with the jury still out on whether this crisis will be sharp and short like the GFC, or sharp and longer-lasting running through various cycles.
Lawyers from Paul Weiss pinpoint the areas of a private equity firm operations that may need to be adjusted to account for the coronavirus outbreak, including fund documentation, valuation and banking relationships.
Peter Costello said partnerships with local investors, but also greater transparency on the part of sovereign funds is the way forward.
The Australian government's interventions in the sector to subsidize farmers struggling with drought may ultimately do more harm than good.
Aquila and New Forests say where they think the main risks lie and suggest which areas LPs should be aware of when doing their due diligence.
A dynamic hedging approach is a complex but innovative and flexible way to get good returns from an international farmland portfolio, argues Insight Investment's head of currency research.
Fifty-four institutional investors have partnered with Jeremy Coller's FAIRR to urge 10 food companies to eliminate the non-therapeutic use of antibiotics in their meat supply chains, saying it poses financial risks.
Alan Briefel, executive director of the Farm Animal Investment Risk and Return Initiative, makes the financial case for animal welfare in factory farming.