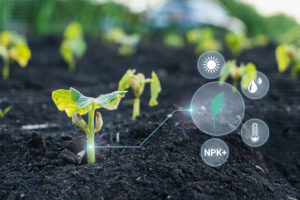 By all accounts, it's high time to be deploying capital in agtech.
The massive price correction that occurred in the listed tech space last year, which wiped off between $4 trillion to $8 trillion depending on whose estimates you follow, has naturally had a similarly negative impact on private agtech companies.
"The economic challenges of 2022 increased investor scrutiny and apprehension for capex-intensive start-ups, and industrial-focused agtech start-ups were no exception," Astanor Ventures investment principal Arnout Dijkhuizen told Agri Investor.
"This led to an overall correction in the market and more realism in business plans and go-to-market for many agtech companies, whose valuations may have been previously inflated due to a prior seemingly unlimited supply of capital," Dijkhuizen said.
Dijkhuizen's thoughts are echoed by Anterra Capital managing partner Adam Anders, who told Agri Investor in an upcoming interview that capital intensive areas such as indoor farming, 15-minute grocery delivery and aspects of alternative proteins could all be impacted by a retreat from investors.
Anders added that although Anterra closed its $260 million Anterra F&A Ventures II fund in May 2022, the majority of the vehicle is yet to be deployed because the firm felt things were too expensive last year. Now that the price correction has occurred, Anterra plans to spend this year deploying its agtech strategy.
Dijkhuizen declined to disclose how much dry powder the firm has to play with but he did confirm it has sufficient capital at its disposal to take full advantage of the tech slump. The firm closed its $325 million agtech-focused Astanor Ventures I vehicle in 2020 and is currently putting together a follow-on vehicle.
Earth First Food Ventures and Milltrust International are another set of GPs eyeing the opportunities becoming available in the agtech space. The pair launched their joint Smart Protein Fund in January and will go after alternative proteins. The vehicle has a $300 million target.
"The venture capital index is down 58 percent since its peak and a lot of the entrepreneurs have probably been humbled now and are a lot more collaborative," Milltrust International managing partner Alexander Kalis told Agri Investor.
"They're not dictating the fund terms as they might have done in the past," Kalis said. "We're writing the term sheet at this point in time and that's how we like it."
Earth First Food Ventures co-founder and CEO Brian Ruszczyk added: "It's the perfect environment for us to be putting dry powder [from our new fund] to work in the space."
The duo's Smart Protein Fund will pursue opportunities in fermentation start-ups, businesses geared towards the infrastructure required by alternative protein products, cultivated technologies and plant-based start-ups.
Their hypothesis is that the alternative protein space will eventually converge, with products featuring a combination of plant-based and cultivated meat, for example, giving them a more complete and comparable taste profile to that of animal proteins.
On the agtech space more widely, Dijkhuizen believes the slump in the market will create short- and long-term investment opportunities as entrepreneurs and investors are forced to think more carefully about the resiliency of their businesses.
"Beyond general market sentiment, agtech has faced some challenges from rising energy and supply chain issues, but these same challenges are also long-term business drivers for innovative agtech solutions," says Dijkhuizen. "Climate instability and supply chain fragility exposed in the agricultural system this year have increased overall demand for innovative, sustainable agtech solutions."
With all this in mind, this moment may well represent the best time to be in agtech since at least 2017, when the sector pulled in $12 billion for the year, before jumping to $21 billion in 2018 as the sector's runaway fundraising success took hold, culminating in more than $50 billion raised in 2021.