Macquarie has closed its third fund, which was established in 2017 to invest in row cropping and permanent cropping assets, with deployment well advanced.
The vehicle secured $100m from the Vermont Pension Investment Committee and will aim to make farmland acquisitions averaging $20m across the US, Australia, New Zealand, Brazil, Poland, Romania and Chile.
The firm is launching its first managed investment fund, a 10-year closed-ended vehicle targeting an IRR of 8-18% that will invest exclusively in Australian timberland.
Cullen Gunn says investing in agriculture and improving the environment can be achieved simultaneously as his firm continues targeting A$500m for its Australian Farmlands Fund.
The Africa-focused firm says it has identified $200m of opportunities for Phatisa Food Fund 2, with some transactions at the due diligence stage.
Abu Dhabi Investment Office will provide the funding via a mix of cash and non-cash incentives over the next three years.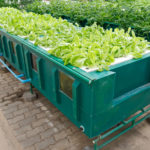 The business will focus first on growing leafy greens and herbs, using a 'smart' system for indoor farms, to produce more using fewer resources.
Regal will also help raise funds for the Kilter Water Fund, while two of its directors will join Kilter's board.
Teachers' Retirement System of Louisiana deputy CIO Maurice Coleman tells Agri Investor the vehicle's strategy includes agriculture among its target sectors.
GPs may be reluctant to think about diversity in their own teams; at some point they will not have a choice.